Women
PLEASE ENCOURAGE
AUTHOR BY COMMENTING


Leave Comment
Message Writer
Hire Writer
Report Article
Beauty Secrets For Women
Message Writer
Hire Writer
---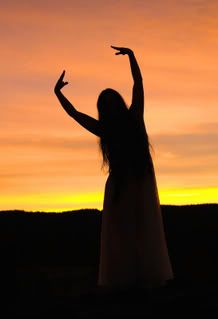 Beauty Secrets For Women
edited 09/27/11
Cleanse your heart with repentance
Bathe thoroughly in the word everyday
Stay moisturized with fervent prayer
Apply forgiveness to keep wrinkles away
Sprinkle yourself with lots of love
It is the sweetest of all perfumes
Dash on plenty of patience too
It keeps away all unwanted fumes
Remember worry zaps your energy
And bitterness will make you sick
So keep your heart in tune with God
And don't fall for Satanís tricks
Put on the garments of praise
Faith to age gracefully and slow
Don't forget to wear a smile
To give your face that perfect glow
© Patricia Bankhead
Pro 31:10, Who can find a virtuous woman? for her price is far above rubies.
PLEASE ENCOURAGE AUTHOR
,
LEAVE COMMENT ON ARTICLE
Read more articles by
Patricia Bankhead
or search for other articles by topic below.
---
Search for articles on: (e.g. creation; holiness etc.)
Read more by clicking on a link:
Free Reprints
Main Site Articles
Most Read Articles

Highly Acclaimed Challenge Articles
.
New Release Christian Books for Free for a Simple Review
.
NEW - Surprise Me With an Article - Click here for a random URL

God is Not Against You - He Came on an All Out Rescue Mission to Save You
...in Christ God was reconciling the world to himself, not counting their trespasses against them... 2 Cor 5:19
Therefore, my friends, I want you to know that through Jesus the forgiveness of sins is proclaimed to you. Acts 13:38
LEARN & TRUST JESUS HERE
The opinions expressed by authors do not necessarily reflect the opinion of FaithWriters.com.
Member Comments
This is AAAAmaaaaaazing! I wish I could paste this on my bathroom mirror. And my refrigerator. And my dashboard. I will read this often.
Just the right prescription for staying beautiful in God's eyes. Thanks.
I appreciate THESE beauty tips.
Patricia, this is wonderful! God's going to use it to touch many women...just you watch!

WOW! UNIQUE! PRAISE N BLESS GOD! I ENJOYED READING! LOVE BLESSED THELMA KEEP YOUR FIRE BURNING FOR JESUS!
Great beauty tips for the young and the not-so-young. Thanks for sharing with us how to stay beautiful in God's eyes. God looks on the heart. Man looks on the outward appearance. Our beauty is inward. Thanks for showing us how to keep it that way...God bless!...Helen