Holidays
PLEASE ENCOURAGE
AUTHOR BY COMMENTING


Leave Comment
Message Writer
Hire Writer
Report Article
Jesus Is Risen On The Inside Of You
by
Thelma Smith
03/23/08
Free to Share
Author requests article critique
Message Writer
Hire Writer
---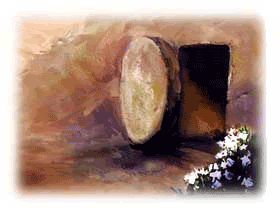 Jesus, I thank you for your sacrifice on calvary.
We have the victory in our everyday life.
When you are going through the storms of life,
remember greater is He that's in you than he
that's in the world.
Jesus is risen on the inside of you.
We walk in joy, peace, love and righteousness.
When you can't take no more, remember you
can do all things through Christ which
strengthens you.
Jesus is risen on the inside of you.
You are valuable, priceless and the apple
of God's eye.
When you think you are alone, remember God
will never leave or forsake you.
Jesus is risen on the inside of you.
You sit in heavenly places in Christ.
When you don't have no one to talk to, remember
God doesn't slumber or sleep.
Jesus is risen on the inside of you.
God perfects that which concerns you.
When you don't understand what's going on,
remember His ways and thoughts are higher
than our ways. We are in the arms of Jesus.
There's no place I would want to be than in
the arms of Jesus.
Celebrate Jesus birth and resurrection every day!
Let Jesus rise in you, in every way and every day!
HALLELUJAH TO THE LAMB OF GOD!
PLEASE ENCOURAGE AUTHOR
,
LEAVE COMMENT ON ARTICLE
Read more articles by
Thelma Smith
or search for other articles by topic below.
---
Search for articles on: (e.g. creation; holiness etc.)
Read more by clicking on a link:
Free Reprints
Main Site Articles
Most Read Articles

Highly Acclaimed Challenge Articles
.
New Release Christian Books for Free for a Simple Review
.
NEW - Surprise Me With an Article - Click here for a random URL

God is Not Against You - He Came on an All Out Rescue Mission to Save You
...in Christ God was reconciling the world to himself, not counting their trespasses against them... 2 Cor 5:19
Therefore, my friends, I want you to know that through Jesus the forgiveness of sins is proclaimed to you. Acts 13:38
LEARN & TRUST JESUS HERE
The opinions expressed by authors do not necessarily reflect the opinion of FaithWriters.com.
Member Comments
this really ministered to me, Thelma. Its great to remember the ressurection everyday! God bless
This is a wonderful article. I am sorry that I have taken so long to get around to reading it. Keep serving. In Christ, Christian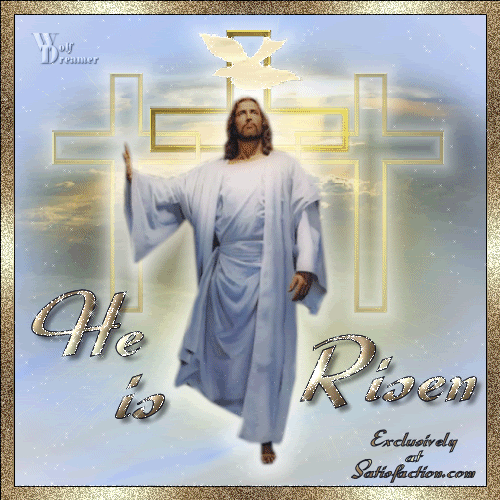 Free Comments & Graphics
......Amen! Praise Jesus, our bless├Ęd Redeemer! Crown Him! Prophet, and Priest, and King!
For our sins He suffered, bled and died. But He rose with all power in His hands.
He no longer lives on earth but He lives inside our hearts. Amen! Jesus is Risen on the inside of us...I love this!