Encouragement
PLEASE ENCOURAGE
AUTHOR BY COMMENTING


Leave Comment
Message Writer
Hire Writer
Report Article
God Is With Me Everywhere I Go
by
Thelma Smith
02/22/08
Free to Share
Author requests article critique
Message Writer
Hire Writer
---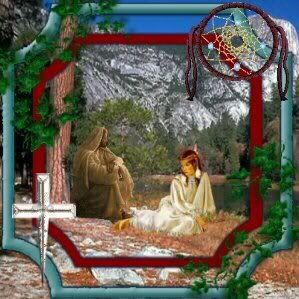 God is with me everywhere I go.
His promise is true,"I will never leave you or forsake you."
I embrace this promise when I'm going through trials, tribulations and troubles.
I thank you sweet Daddy that you embrace me and find joy that I am your daughter.
Father you look forward to my every prayer, conversation, praise and adoration that you so deserve. I thank you for your son Jesus!
I find great comfort knowing that I can do all things through Christ which strengthens me.
I have the kingdom of God within me. I am of power, love, peace, joy and righteousness.
God is with me everywhere I go.
Thank you gracious King of Glory for telling me,"Be still and know that I am God."
God's ways are higher than our ways and His thoughts are higher than our thoughts.
I place my trust in the Great I Am!
God is always in control! Even when we don't see!
You never let me go Lord! I thank you God for your faithfulness. I thank you I am safe in the arms of Jesus,forever.
This storm shall pass, in the meantime, I will keep my focus on the Author and Finisher of my faith. Thank you Father for the love you lavish on me. You are my everything! Without you I am nothing and have no being in me.
God is with me everywhere I go.
With God all things are possible!!!!!!!
P.S. I dont have private messenger.
PLEASE ENCOURAGE AUTHOR
,
LEAVE COMMENT ON ARTICLE
Read more articles by
Thelma Smith
or search for other articles by topic below.
---
Search for articles on: (e.g. creation; holiness etc.)
Read more by clicking on a link:
Free Reprints
Main Site Articles
Most Read Articles

Highly Acclaimed Challenge Articles
.
New Release Christian Books for Free for a Simple Review
.
NEW - Surprise Me With an Article - Click here for a random URL

God is Not Against You - He Came on an All Out Rescue Mission to Save You
...in Christ God was reconciling the world to himself, not counting their trespasses against them... 2 Cor 5:19
Therefore, my friends, I want you to know that through Jesus the forgiveness of sins is proclaimed to you. Acts 13:38
LEARN & TRUST JESUS HERE
The opinions expressed by authors do not necessarily reflect the opinion of FaithWriters.com.
Member Comments
These are beautiful reminders. Thank you! Love Danette
Amen, God is with us every where we go! He is with us when we are sleep, when we travel to and fro, with us when we are sick, when we don't know which way to go. It brings me joy knowing God is with us all the time. Thanks for sharing this word....Hugs