Christian Living
PLEASE ENCOURAGE
AUTHOR BY COMMENTING


LEAVE COMMENT ON ARTICLE As A Member OR Anonymously

Message Writer
Hire Writer
Report Article
LET'S JUST STOP AND SMELL THE ROSES
Message Writer
Hire Writer
---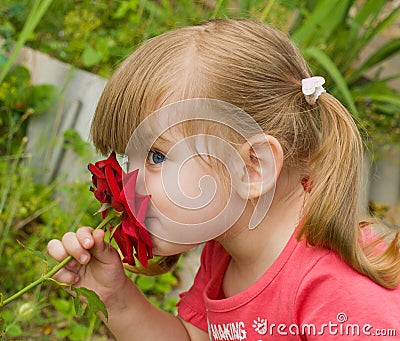 "Therefore, I urge you, brothers and sisters, in view of God's mercy, to offer your bodies as a living sacrifice, holy and pleasing to God—this is your true and proper worship. Do not conform to the pattern of this world, but be transformed by the renewing of your mind. Then you will be able to test and approve what God's will is—his good, pleasing and perfect will." (Romans 12:1-2)
Since my retirement, I have developed an increased newness for spring, a time to stop and smell the roses, if you will.
Yes, I just love spring time. Seeing and smelling all those flower gardens, draped with an array of different colors and smells; gardens filled with flowers of all varieties and colors.
What God created is surely good. But God's creation has fallen (Genesis 3:1-7) and is now a mix of good and evil. Much like the flower gardens, if we're not careful, the weeds and thorns of sin will slowly but surely creep into our life's flower garden. It starts its progression slowly at first, and continues until it has a foothold in our lives.
We are in a constant battle with Satan and all his minions. (Ephesians 6:11-12) Being born again is just the beginning. The struggle against sin is just starting. There will always be a war between the flesh and the Spirit (Galatians 5:17) and it doesn't matter how many years we have been saved. We all have that evil nature within us. (1 John 1:8) The thorns of the world will always somehow infiltrate those lovely flowers.
Like the garden of flowers mixed with thorns, Satan will always attempt to distract us away from good, stirring up his evil desires by giving us a taste for the sights, sounds, smells, and taste of the world.
Somehow, we just can't seem to stop those unholy suggestions and imaginations from entering our minds. The Scripture refers to these desires as lust (1 John 2:16) and those inner cravings and suggestions that come to the mind, if they are contrary to the Word of God, must be stopped. (2 Cor 10:5) Just as we would pull the thorns from our flower garden.
"You can't stop birds from flying over your head, but you can stop them from building a nest in your hair." (Martin Luther).
And like those mixed flower gardens, the beauty will still be there, but try reaching in to prune, and you will get stuck by the thorns. Sin will not affect our kinship with God, but it will surely destroy our fellowship with the Son. (1 John 1:6).
And those thorns of life will most definitely affect the joy of our salvation (Psalm 51:12) and it may result in our Father not hearing our prayers, (Isaiah 59:1-2) not to mention missed blessings. (Proverbs 28:13)
So, what is the solution? How can we stop the thorns from growing in our mind's garden? Our introductory Scripture has the answer. We should never be conformed to this world, but we should be transformed by a renewing of mind. (Psalm 139:23-24) In other words, "Don't let the world around you squeeze you into its own mould." (J.B. Phillips)
In ( Romans 12:1) the apostle Paul gives us a reasonable response to God's mercy, that being holy and pleasing to God, which should be our only true worship.
In (Romans 12:2) Paul shows us what it means to be a living sacrifice, by giving us the "do's" and "don'ts" of our daily living. We must not allow ourselves to be conformed to the world, but we should be transformed to the likeness of Christ. (Philippians 1:21)
From the gardener's point of view, we must continue pruning out the thorns of sin in our lives. You see, the world's view of self is that self is good. It is to be nurtured, polished, bragged about and asserted. It's the "me" factor of society. It's all about me and none about God, by Whom we are called. (Romans 1:6-7)
So, how are you living my friend? Are you living your life as a living sacrifice to God, or as your own person, doing your own thing, by and for yourself?
The world sees us Christian "living sacrifices" as fundamentalist freaks. But we know different, don't we? Our living sacrifice is the only reasonable way to live, for we who are dead to sin, but alive to God in Christ Jesus.
You see, we Christians are simply human beings who are human "becomings" in the process of being changed, just waiting for that time to occur. (I Cor. 15:51-54)
Very soon, there will be no more thorns in our gardens; nothing but beautiful flowers for us and the bees to enjoy.
Author's Postscript
Have you ever reached in your garden to pluck the prettiest and healthiest flower, only to be stuck by a hidden thorn? Well, it has happened to the best of us, I'm sure. Is that not like sin? Thinking we are doing all right, skipping that occasional Bible reading, failing to visit God's throne room in prayer, failing to witness to that next door neighbor. There is an escape, you know. We can remove those sinful thorns. (1 John 1:9).
It's too bad our first Mother Eve didn't see a worm in that apple, before she took that first sinful bite. (Genesis 3:1-7) What a wonderful garden we would have had; all flowers, and no thorns. But God did give us a way of escape. (1 Cor 10:13) In (Genesis 3:15) we see the very first mention of our redemption.
Interpretation: " Between your seed (the spiritual descendants of Satan, cf, John 8:44) and Ephesians 2:2), and her seed (those who are in the family of God), He (an individual from among the women's seed, namely, Christ) will deal a death blow to Satan's head at the cross, while Satan (you) would bruise Christ's heel (cause Him to suffer) ". Taken from "The Ryrie Study Bible" footnotes. Amen!
Here it is, and yes, the gardener in me was attracted and delighted like a bee to a flower (A very nice compliment from my faithful proofer. Thanks, Jan)
Please visit my web page http://ccrobey.wixsite.com/themessage
PLEASE ENCOURAGE AUTHOR
, LEAVE COMMENT ON ARTICLE
AS A MEMBER
OR
ANONYMOUSLY
Read more articles by
Charles (Chuck) Robey
or search for other articles by topic below.
---
Search for articles on: (e.g. creation; holiness etc.)
Read more by clicking on a link:
Free Reprints
Main Site Articles
Most Read Articles

Highly Acclaimed Challenge Articles
.
New Release Christian Books for Free for a Simple Review
.
NEW - Surprise Me With an Article - Click here for a random URL

God is Not Against You - He Came on an All Out Rescue Mission to Save You
...in Christ God was reconciling the world to himself, not counting their trespasses against them... 2 Cor 5:19
Therefore, my friends, I want you to know that through Jesus the forgiveness of sins is proclaimed to you. Acts 13:38
LEARN & TRUST JESUS HERE
The opinions expressed by authors do not necessarily reflect the opinion of FaithWriters.com.