Poetry
PLEASE ENCOURAGE
AUTHOR BY COMMENTING


LEAVE COMMENT ON ARTICLE As A Member OR Anonymously

Message Writer
Hire Writer
Report Article
Deliver Me
by
lynn gipson
07/16/14
For Sale
Author requests article critique
Message Writer
Hire Writer
Tweet
---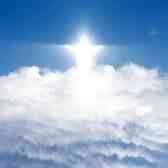 Such a yearning in my heart,
a longing for something better,
when this lonesome feeling start?
Now I must write it in a letter.

Deliver me from evil, Lord,
cast your loving glance on me,
fill my being with your Word,
light my path that I might see.

A need within me sings a song,
of pain and sorrow on this day,
keep me seeing right from wrong,
let not this feeling have its way.

On my knees now I ask you,
let this hurt find its way out,
give me strength to see it through,
you will deliver, there's no doubt.
PLEASE ENCOURAGE AUTHOR
, LEAVE COMMENT ON ARTICLE
AS A MEMBER
OR
ANONYMOUSLY
Read more articles by
lynn gipson
or search for other articles by topic below.
---
Search for articles on: (e.g. creation; holiness etc.)
Read more by clicking on a link:
Free Reprints
Main Site Articles
Most Read Articles

Highly Acclaimed Challenge Articles
.
New Release Christian Books for Free for a Simple Review
.
NEW - Surprise Me With an Article - Click here for a random URL

God is Not Against You - He Came on an All Out Rescue Mission to Save You
...in Christ God was reconciling the world to himself, not counting their trespasses against them... 2 Cor 5:19
Therefore, my friends, I want you to know that through Jesus the forgiveness of sins is proclaimed to you. Acts 13:38
LEARN & TRUST JESUS HERE
The opinions expressed by authors do not necessarily reflect the opinion of FaithWriters.com.