Poetry
PLEASE ENCOURAGE
AUTHOR BY COMMENTING


Leave Comment
Message Writer
Hire Writer
Report Article
Morning Tea
by
Julie Pisacane
02/16/13
Free to Share
Author requests article critique
Message Writer
Hire Writer
---
Morning Tea and a verse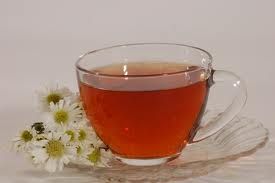 A soothing hot cup of tea


is healing medicine for me...


Sipping to the rising sun


As bright light proclaims


that nighttime


is done.





As I sip


a little more


I step outside


my wooden door


and see crystal


christening droplets


Covering Earth's floor.





Feathered friends sing


in sweet harmony


about their love


Of being free


As they fly from


tree to tree...


While I sip


my morning


tea.

_________________________

Psalm 67:3 May the peoples praise you, O God;


may all the peoples praise you.




Breakfast has been served.



Julie Pisacane 2/16/13




PLEASE ENCOURAGE AUTHOR, LEAVE COMMENT ON ARTICLE
Read more articles by Julie Pisacane or search for other articles by topic below.


---
Search for articles on: (e.g. creation; holiness etc.)

Read more by clicking on a link:
Free Reprints
Main Site Articles
Most Read Articles
Highly Acclaimed Challenge Articles.
New Release Christian Books for Free for a Simple Review.
NEW - Surprise Me With an Article - Click here for a random URL

God is Not Against You - He Came on an All Out Rescue Mission to Save You

...in Christ God was reconciling the world to himself, not counting their trespasses against them... 2 Cor 5:19

Therefore, my friends, I want you to know that through Jesus the forgiveness of sins is proclaimed to you. Acts 13:38

LEARN & TRUST JESUS HERE

The opinions expressed by authors do not necessarily reflect the opinion of FaithWriters.com.

Member Comments
Different birds in different trees I see while sipping morning coffee (it's not tea for me); humbled, though, by the One Son the sight before me lets my heart to see, knowing because of Him like the birds I'm free. Praising the Lord with you every morning, Julie! Love your word paintings! (((HUGS)))