Faith
PLEASE ENCOURAGE
AUTHOR BY COMMENTING


Leave Comment
Message Writer
Hire Writer
Report Article
Whenever A Bible Study
Message Writer
Hire Writer
Tweet
---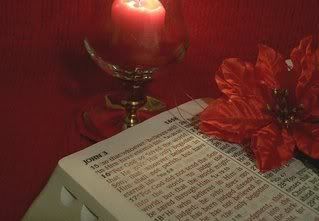 Whenever
( A Bible Study )

Exd 40:32
Whenever they went into the tabernacle of meeting, and when they came near the altar, they washed, as the LORD had commanded Moses.

Genesis 9:14 And whenever I make a cloud come over the earth, the bow will be seen in the cloud,

1Jo 3:20
whenever our hearts condemn us; for God is greater than our hearts, and he knows everything.

Philippians 1:3 I thank my God whenever I remember you,

Luke 10:5 And whenever you go into a house, first say, Peace be to this house

Mark 11:25 Whenever you stand praying, forgive, if you have anything against anyone; so that your Father, who is in heaven, may also forgive you your transgressions
_______________________________________
It seems every word carries more weight when it is found in Scripture. Perhaps it is the witness of the power of Scripture continuously at work.
" Whenever" is quite a common word.
From young to old , it is a spoken word from all of our lips but what happens when we find it in Scripture and it is part of a commandment or linked to a promise ?
In Genesis, we learn of the rainbow. I had seen one the other day and smiled as there is a promise of God eternally connected to it.
In Exodus, the people are obedient to God when entering the tabernacle. Just think - there was a time where honor and devotion were truly shown to God . I am hoping that still same strong devotion is still around today but the world has changed so much and one has to wonder if the outer appearance of devotion matches the inside as well. These are the things that belong to God . This is His matter to weigh. But I do wonder about it and I am still blessed to read this part of Exodus. Reading it almost places me there and it is both humbling and exciting to think upon this part of biblical history
One of my favorite verses is above in
1 John 3:20- whenever our hearts condemn us; for God is greater than our hearts, and he knows everything.
God knows everything and for that I am forever thankful. Our hearts can condemn us and it is hard to stand back up again when that happens. But we do and we can because there is One greater that tells us not to be afraid . The One that created us gives us courage to rise again and move forward.
I leave the remaining verses to you to meditate upon . His Word is pure . There is nothing I can add that will place more importance on the topics of peace and forgiveness. The Bible says it all and I trust our studies in His Word will continue to be a blessing.
PLEASE ENCOURAGE AUTHOR
,
LEAVE COMMENT ON ARTICLE
Read more articles by
Julie Pisacane
or search for other articles by topic below.
---
Search for articles on: (e.g. creation; holiness etc.)
Read more by clicking on a link:
Free Reprints
Main Site Articles
Most Read Articles

Highly Acclaimed Challenge Articles
.
New Release Christian Books for Free for a Simple Review
.
NEW - Surprise Me With an Article - Click here for a random URL

God is Not Against You - He Came on an All Out Rescue Mission to Save You
...in Christ God was reconciling the world to himself, not counting their trespasses against them... 2 Cor 5:19
Therefore, my friends, I want you to know that through Jesus the forgiveness of sins is proclaimed to you. Acts 13:38
LEARN & TRUST JESUS HERE
The opinions expressed by authors do not necessarily reflect the opinion of FaithWriters.com.