Faith
PLEASE ENCOURAGE
AUTHOR BY COMMENTING


Leave Comment
Message Writer
Hire Writer
Report Article
I Am Glad
Message Writer
Hire Writer
Tweet
---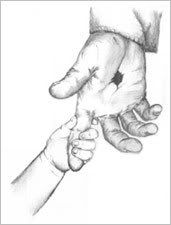 I Am Glad

I am glad there is
something bigger
than me-
that life is filled
with divine mystery.


I rejoice in being
a fool for Christ
and fully trust in
His Sacrifice.


The laws of God
I can only embrace-
His laws of liberty
love and grace.


Mystery guides my walk
Faith is my song
Prayers are my talk
All my life long-


And...I am glad.


PLEASE ENCOURAGE AUTHOR, LEAVE COMMENT ON ARTICLE
Read more articles by Julie Pisacane or search for other articles by topic below.


---
Search for articles on: (e.g. creation; holiness etc.)

Read more by clicking on a link:
Free Reprints
Main Site Articles
Most Read Articles
Highly Acclaimed Challenge Articles.
New Release Christian Books for Free for a Simple Review.
NEW - Surprise Me With an Article - Click here for a random URL

God is Not Against You - He Came on an All Out Rescue Mission to Save You

...in Christ God was reconciling the world to himself, not counting their trespasses against them... 2 Cor 5:19

Therefore, my friends, I want you to know that through Jesus the forgiveness of sins is proclaimed to you. Acts 13:38

LEARN & TRUST JESUS HERE

The opinions expressed by authors do not necessarily reflect the opinion of FaithWriters.com.

Member Comments
I love the simple form of this piece. You so easily stated in four short verses how living life with Christ as your center is the only way to live abundantly. Nice!