Faith
PLEASE ENCOURAGE
AUTHOR BY COMMENTING


Leave Comment
Message Writer
Hire Writer
Report Article
Spiritual Heart
Message Writer
Hire Writer
Tweet
---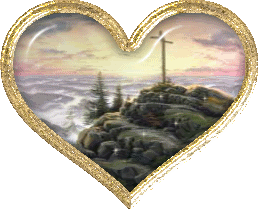 Spiritual Heart
There is a very special part
Known within a spiritual heart
A heart that reaches out with care
Shining light upon those in dark despair.
At times this heart can be heard to cry
Yet sorrowful tears fall fast –then dry
And there's a good reason why -
The eye of this heart stays focused on God's grace
Reaching out to souls,everywhere and every place.
Understanding ages past and knowing what lies ahead
Seeing the blessings of God,thankful always for daily Bread.
Eyes of the heart stay true to the vision
Of sharing Christ's love continually with others-
Being part of His greatest mission.


2 Corinthians 4:6 For God, who commanded the light to shine out of darkness, hath shined in our hearts, to give the light of the knowledge of the glory of God in the face of Jesus Christ.


Julie Pisacane © 2011
PLEASE ENCOURAGE AUTHOR
,
LEAVE COMMENT ON ARTICLE
Read more articles by
Julie Pisacane
or search for other articles by topic below.
---
Search for articles on: (e.g. creation; holiness etc.)
Read more by clicking on a link:
Free Reprints
Main Site Articles
Most Read Articles

Highly Acclaimed Challenge Articles
.
New Release Christian Books for Free for a Simple Review
.
NEW - Surprise Me With an Article - Click here for a random URL

God is Not Against You - He Came on an All Out Rescue Mission to Save You
...in Christ God was reconciling the world to himself, not counting their trespasses against them... 2 Cor 5:19
Therefore, my friends, I want you to know that through Jesus the forgiveness of sins is proclaimed to you. Acts 13:38
LEARN & TRUST JESUS HERE
The opinions expressed by authors do not necessarily reflect the opinion of FaithWriters.com.
Member Comments
Julie, I pray to have that heart every day so that everyone who may cross my path may see only my Jesus :) (P.S. I also have the pleasure of looking at the Thomas Kinkade picture you chose for the heart-image everyday since it hangs on the wall of my home office. I love it!)