Children
PLEASE ENCOURAGE
AUTHOR BY COMMENTING


Leave Comment
Message Writer
Hire Writer
Report Article
I Will Remember
Message Writer
Hire Writer
Tweet
---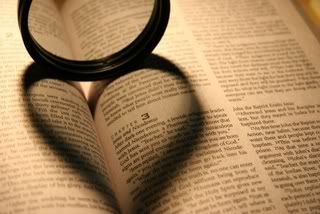 I Will Remember
( Primary Level Bible Lesson )

Opening Prayer:
Join together in prayer asking
our Heavenly Father to help us
remember those things that will
give Him praise and glory.
Verse Focus:
Psalm 77:11 I will remember the works of the Lord:
surely I will remember thy wonders of old.

Suggested Bible Reading
: 1 Chronicles 16:7-12
7 Then on that day David delivered first this psalm to
thank the Lord into the hand of Asaph and his brethren.
8 Give thanks unto the Lord, call upon his name,
make known his deeds among the people.
9 Sing unto him, sing psalms unto him, talk ye of all his wondrous works.
10 Glory ye in his holy name: let the heart of them
rejoice that seek the Lord.
11 Seek the Lord and his strength, seek his face continually.
12 Remember his marvellous works that he hath done,
his wonders, and the judgments of his mouth;
Follow Up Questions :

1. What is the name of the person who delivered this psalm of thanks
to the Lord? __________ VS.7
2. Fill in the blanks for VS.8 Give _________ unto the Lord, call upon his ________, make known his deeds among the people.
3. Do the children of God sing to Him ? Vs 9
4. What are we told to seek in Verse 11 ? Three answers are given.
5.What are we told to remember in Verse 12 ? Three answers are given.
6. Can you name some of the marvellous works of God ?
7.Take time to talk about them with your group .
8. What things will you remember from today that were taught to you
from the Bible ?
________________________________________________________
Hymntime: Stanza's 1 and 4 - written by Sternhold
I Lift My
Heart To Thee
I LIFT MY HEART TO THEE
I lift my heart to Thee,
My God and Guide most just;
Now suffer me to take no shame,
For in Thee I do trust.
Direct me in Thy truth,
And teach me, I Thee pray;
Thou art my God and Savior,
On Thee I wait alway.
The humble He will teach
His precepts for to keep:
He will direct in all His ways
The lowly and the meek.
For all the ways of God
Are truth and mercy both
To them that keep His testament
The witness of His truth.
________________________________________
Read Aloud Poetry
May I Never Forget
May I never forget
How it feels to sing
Songs of my Lord-
The joy they bring.
May I never forget
The times Iíve wept
How God comforted me-
Through His promises kept.
May I always remember
The peace I feel
With Jesus near me-
Humbled when I kneel.
May I always remember
The quiet of evening
The presence of angels-
The blessings they bring.
~~
Deuteronomy 6:5
And thou shalt love the LORD thy God
with all thine heart,
and with all thy soul,
and with all thy might.
Julie Pisacane ©
__________________________________________
Close with a prayer.
PLEASE ENCOURAGE AUTHOR
,
LEAVE COMMENT ON ARTICLE
Read more articles by
Julie Pisacane
or search for other articles by topic below.
---
Search for articles on: (e.g. creation; holiness etc.)
Read more by clicking on a link:
Free Reprints
Main Site Articles
Most Read Articles

Highly Acclaimed Challenge Articles
.
New Release Christian Books for Free for a Simple Review
.
NEW - Surprise Me With an Article - Click here for a random URL

God is Not Against You - He Came on an All Out Rescue Mission to Save You
...in Christ God was reconciling the world to himself, not counting their trespasses against them... 2 Cor 5:19
Therefore, my friends, I want you to know that through Jesus the forgiveness of sins is proclaimed to you. Acts 13:38
LEARN & TRUST JESUS HERE
The opinions expressed by authors do not necessarily reflect the opinion of FaithWriters.com.
Member Comments
What a wonderful lesson - thank you for sharing it with us. I may do this with my son!